Capital and Business Partnership with ATAD Steel Structure Corporation (Vietnam)
PDF for printing (PDF 1.2MB)

April 19, 2021
Kanematsu Corporation entered into a capital and business partnership with ATAD Steel Structure Corporation (Vietnam) in March 2021, making the latter an equity method affiliate.
Established in 2004, ATAD has provided products and services in the Asia-Pacific region as well as in Vietnam. It specializes in pre-engineered building, a field in systematic building that enables the reduction of construction time and costs by standardizing the design, manufacture, and construction process of steel structures. Furthermore, in recent years the company has earned favorable recognition in the field of heavy steel frames, which requires more advanced design and process management capabilities, and has been tasked with the construction of high-rise buildings, airports, and other infrastructure-related projects. In addition, the company has gained an excellent reputation for oil and gas projects, LNG projects, and petrochemical projects.
Under the medium-term vision, "future 135", Kanematsu aims to increase the number of its affiliated companies in major overseas markets as part of its global strategy. Our Steel, Materials & Plant Division considers construction and infrastructure to be one of its most important businesses. The partnership will enable us to combine our raw materials procurement, marketing, and sales functions, achieved by our global group network, with ATAD's development capabilities, which is expected to accelerate the growth and expansion of ATAD's steel structure business moving forward.
【Overview of ATAD】
Name
ATAD Steel Structure Corporation

(ATAD Dong Nai Factory)

Established
2004
Main Office
Ho Chi Minh City
Factory
Long An Province, Dong Nai Province
Business

Design, manufacture, transportation and construction of steel structures

Overseas sites

7

U R L
【Ref.】ATAD's major projects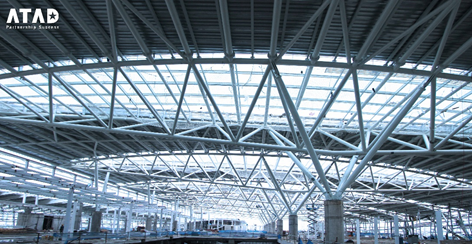 Da Nang International Airport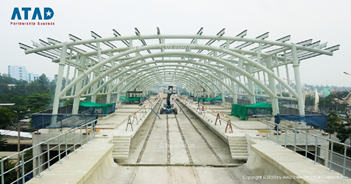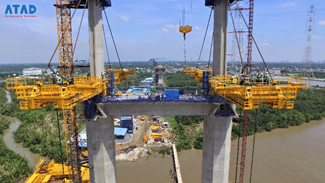 Mertro Line 1-Ben Thanh Suoi Tien&nbsp&nbsp Binh Khanh Bridge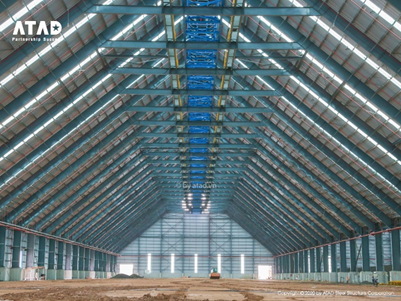 Cai Mep Coal Storage
Contact:
Public & Investor Relation Section, Kanematsu Corporation
Tel:+81-3-5440-8000